Even though over the years, the art and science of conduction the test have been perfected, there are practitioners and employers that do not follow the principles for their selfish gain. There are a few factors that cannot be compromised during the process of testing, which would ensure the reliability of the test results.
The anonymity of the participants is the most important factor to make sure remains the same before, during, and after the testing. If a person's name, score, or even reaction to the test is given out, it could invalidate the findings of the feedback. Many participants do not want to be singled out or picked on due to the feedback they have given, hence, rely on the moderator to be ethically responsible in their research.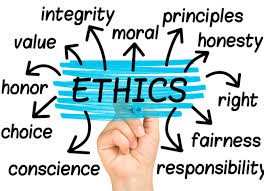 Dr. Rao takes you through his own experience with companies that demand data points and records rather than the analysis of the results, the importance of trust in the moderator, the implications of breaching the contract, and why these factors raise suspicion in the assessment process.