How and why do consumers' purchases change because of the breakout of COVID-19?
Consumers' lifestyles and buying patterns are disrupted by pandemics like COVID-19, and the global economy suffers as a result. Consumer purchases of a nation's own brand and items made in that country contribute significantly to that country's GDP and aid in the recovery of that country's disrupted economy.
People are purchasing differently, residing differently, and thinking differently in many ways. Consumer priority was on fundamental requirements, with hygiene demand, sanitation, and basics rising and non-essential categories falling. Our desire for the fundamental needs of life is prevailing at times like this. Top considerations were food and health safety, financial safety, and personal security.
Consumer behaviour is heavily influenced by cultural factors, and India, which is shaped by various communities for community activities, has seen a shift in consumer purchasing behavior as a product of the covid-19 pandemic, changing people's consumption patterns, and the lockdown, which resulted in panic impulse buying as people rushed to stock up on the essentials.
Furthermore, proactive buying behaviour, adaptability to new technologies, reactive health management, pantry preparation, quarantined living preparation, and restricted living and livability have resulted in proactive buying behaviour, adaptability to new technologies, small business, education, pharmacy,agriculture, and e-commerce in the major sectors experiencing consumer behaviour changes such as entertainment, travel tourism, newspaper, food industry, personal hygiene, small business, education, pharmacy, agriculture, and e-commerce. Consumer firms must act quickly to anticipate future needs in order to survive the current crisis and create skills to fulfill future demands. Brands must adjust their tactics as customer behaviour changes drastically during the COVID-19 crisis. COVID-19 allows seeing how people have felt and behaving all around the country.
The attitudes, conduct, and procurement habits of consumers have altered – and many of these new methods will last longer than only after the epidemic. While buying focused on the most fundamental necessities, individuals increasingly shop, buy locally and engage in digital trade more deliberately.
Consumers use digital connections to control isolation and will continue to do so. Also, when the "local purchasing" trend accelerated, the variables that affect brand selections changed. As new consumers move for food purchasing online, digital trade has also experienced an increase, an increase that will probably continue after the epidemic.
Beyond this crisis, the new habits we developed will continue to transform what we value, how we purchase, and how we live and work. There is a lot of fear as people ponder what this situation means to them. Customers respond to the crisis in several ways. Some people feel frightened and concerned by the panic on the purchase of staples and items of cleanliness.
On the other hand, some consumers remain unscratched to the epidemic and continue to do so as always, despite government and healthcare professionals' recommendations. Now companies need to consider how their consumers react and build tailor-made marketing tactics. The single-size marketing days have ended.
---
About the Author.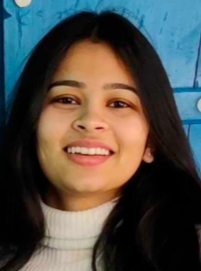 Shagun Biyani, MSc Psychology from the Indian Institute of Psychology and Research. Aspiring to enter the Organisational behavior world. The self-driven individual working with street smartness. Currently helping individuals and small businesses grow in this competitive age.