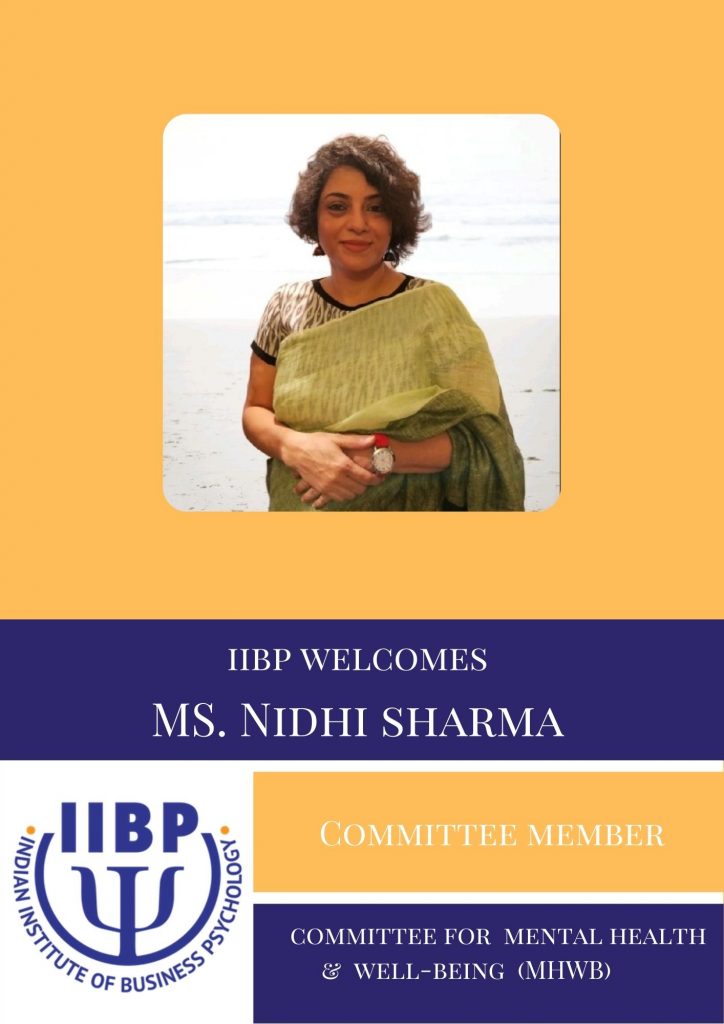 On 20th March 2021, Ms. Nidhi Sharma was joined as a committee member of Mental Health & Well-Being." Ms. Nidhi is specialized in Life Coaching, Career Coaching, Work-Life Balance, Performance Enhancement, and Communication, Growth Mindset Coaching & Counselling, Training, and Facilitation.
Ms. Nidhi is an advertising professional with 14 years of experience, Ms. Nidhi has worked with market leaders such as Ogilvy, Jagran Solutions, Candid Marketing, Milestone Entertainment, and India Today. During this period, and her interaction with myriad people from diverse walks of life, led her to believe that there is an urgent need for emotional development in individuals to excel as professionals. She understands that this can be achieved through behavioral transformation.
This led her to embark on the journey to understand behavior modification. She has been successfully practicing, with a Master's in Counselling Psychology, Certification as a Life Coach, Image Consultant, Hypnotherapist, and NLP practitioner for the last 10 years.
Her forte being Behaviour Transformations, Personal Development, and Effective Communication. She was also associated with an NGO, I-Create (that works with young adults aspiring to be entrepreneurs) assisting them with etiquette, manners, and soft skills required to infuse the added edge to their personalities.