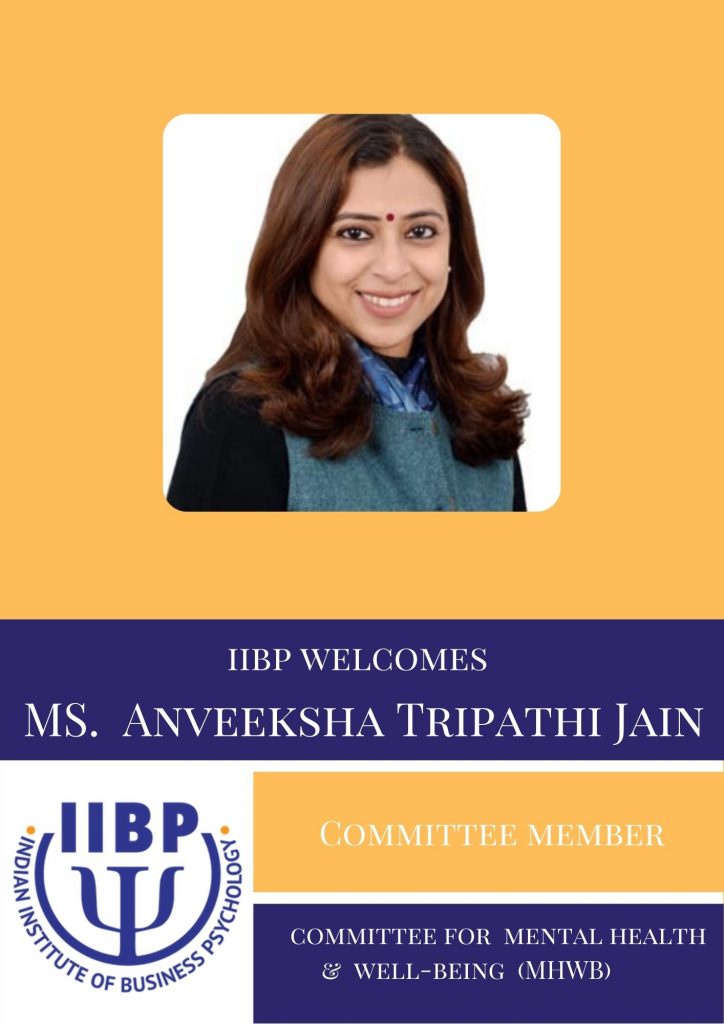 On 19th March 2021, Ms. Anveeksha Tripathi Jain was joined as a committee member of Mental Health & Well-Being." Ms. Anveeksha is a Senior Mediator-TAG, Psychologist, Leadership Facilitator & Founder-Sakhiri & CoffeeConversations.
Ms. Anveeksha is an Organisational Strategist, Psychologist and a Senior Mediator. She is the founder and Lead Psychologist with Coffeeconversations, of its kind center for therapeutic practices and Sakhiri-The voice for women. She is also the Senior Mediator at TAG, The ADR group, a pioneer firm for mediations in India.She brings to the table her wide experience of dealing with human emotions in all kinds of settings.
She actively engages with her clients wherein she undertakes counsellings/training sessions and active mediations to increase the productivity & happiness quotient in personal & professional lives.
Ms. Anveeksha primarily mediates and emotionally manages disputes and conflicts for HNI Clients and Corporates.
Her skills are also valued by startups and she has consulted startups of various industries to set up their Organisational Strategies. She has a long list of Startup clients who have benefitted tremendously from her expertise in this domain.
In her previous stints, she worked with various MNC's such as British Airways, Air Canada , Dabur group and many more.
Ms. Anveeksha has authored and co-authored many articles on emotional wellbeing and dispute resolution. To fulfill her Social responsibilities she runs Sakhiri- An NGO which strives to be the voice of women in all aspects.