Nothing remains untouched in pandemic times including the discipline of Psychology. If we look back in time, we find that psychologists in India have played many key roles since the last century. Contributions have been made in different life spheres ranging from sports to defence. Industrial and service organizations have been the hot seat of actions. In these organizations, psychologists helped individuals to realize their potentials, aptitude, attitude, teamwork, self- growth, growth of groups and organizations.
The end goal of all these interventions seemed to be human resource development. The contribution was towards understanding and building happiness. Even when they worked towards conflict resolution, the key objective was to move on. These were really very good times, where psychology was of growth and development. It was about 'people living a stable life'. But the future appears somewhat different.
The ongoing pandemic presents before us a brave new world. In this new brave world, we have many around us who have lost their near and dear ones. This means that there is a vacuum in our social circle. Further, if we go by science journals reports in public health and epidemiology, the threat of pandemic or related problems may continue for many years. Thus, organizations and psychologists are presented with a reality where everyone seems to be at risk and surrounded by pandemic survivors. We are in a situation where human resources are at continuous risk. Human resources seem to be unstable. This necessitates work towards the psychology of pain, sufferings, and healing. In fact, active helplines of psychologists in various large organizations such as TCS indicate these challenges.
Psychology of pain, suffering and healing is not new to psychologists. But this has never been a dominant paradigm in India. In India, we always had many taboos related to understanding psychological problems. It was safely assumed that psychological problems were limited to very few. Only the so-called 'abnormal' had psychological problems. But today, abnormality seems to be the new normal. A significant size of population and workforce requires healings and related interventions.
o put the above understanding in a time framework, psychology in India is categorized into three periods, namely 'psychology of stability' (1950s to 1980s), 'psychology of transition' (1991- 2019), and 'psychology of instability' (2020 onwards-). The period of 'psychology of stability' has its parallel in economics. We may recall that this period is also referred to as the period of Hindu growth rate. Work culture here is 'Aaram work culture'.
Stress and anxieties are least reported here. Later, in the 'psychology of transition' period, due to liberalization of the economy, privatization, and changes in work culture, the old value system in India was challenged. This period makes us psychologically unsettled where we find that newer family structures are emerging, and more plurality is there in our value system and structures. But now, since 2020, these structures seem to be broken as families are broken, work teams are broken. Even last rites are disturbed!
---
About the Author.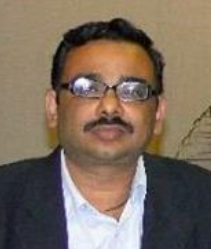 Dr. Sandip Anand, is a Professor of Management at the Xavier Institute of Management, Bhubaneswar, India. He has been the founding associate dean of doctoral programs at XIM University India. His research is interdisciplinary in nature. He has been working on a range of social and behavioral issues covering consumer psychology, cognitive justice, poverty, health, public-private partnerships, cognitive and behavioral response to music in advertising, new technology, etc. Sandip received his training in Psychology at the University of Allahabad.