Mental Illness Is Our Epidemic within the Corona-virus Pandemic" (Miller, 2020).
The novel corona virus disease is not restricted to physical illness. In a very short period of time, it has triggered economic, social and mental crisis (Usmanetal., 2020). Is covid 19 the stepping stone for an upcoming mental health crisis? It is a natural bodily response of an individual to face stress in an uncertain situation. But the social distancing has made it worse, especially when it comes to mental health of young adults, those who are going through a crucial period of interpersonal development, schooling, and career building.
According to a study conducted by active mind survey of 2,086 college students, 80% of the respondents reported that Covid 19 has negatively affected their mental health (91% reported stress and anxiety, 81% disappointment or sadness and 80% loneliness and isolation).
Ever wondered the reason behind these spiking percentages? As the pandemic suddenly restricted the moment of people, there was no face to face social interaction for months. Offices and educational institutes shifted to an online mode and this lack of social interaction and restriction of moment lead to boredom and loneliness.
Social isolation has triggered loneliness among the young adults at its highest levels (Lee et al., 2020). Loneliness is the feeling of lacking needed social connections (Hawkley & Cacioppo, 2010), and has been correlated with depression, suicidality, substance abuse (Lamis et al., 2014), and cognitive decline, as well as overall health and mortality (Hawkley & Cacioppo, 2010). Although with the advancement of technology, people are interacting with each other via social media but that too have its negative effects. The increased rate of screen time has been a cause of insomnia and other psychopathological symptoms (Wu et al., 2016). The pandemic had extreme effects on the economy as well, leading to major unemployment or salary cuts. This also became a cause of worry to many individuals. Apart from all this, the uncertainty about a totally new virus and fear of its infection lead to spiking rates of anxiety.
All these reasons have resulted in increasing rates of mental health problems. The increasing rates of anxiety, depression, stress, loneliness, insomnia and other psychopathologic symptoms in the youth is a warning alarm for an upcoming mental health crisis.
Therefore mental health awareness and aid has become the need for the hour for preventing the same. Various government agencies have identified the upcoming threat and are also providing psychological help free of cost.
As time has taught us change is the only constant in life. Covid 19 has brought a whole new lifestyle change for the entire population. Although humans have a tendency to adapt to change, lack of social support and reluctance towards mental health professionals is making the process of change more difficult. The society needs to break stereotypes associated with mental health in the prevailing time or the deteriorating state of mental health of the youth in the country would call up on another pandemic.
---
About the Author.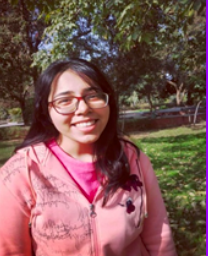 Ms. Kunjam Khurana , is currently pursuing her final year of Bachelors in Psychology, Advance Diploma in Counseling and Guidance, Professional Diploma in Nutrition and a Diploma course in NGO management. She is also an NSS group leader and actively promotes mental health awareness. She is a national level painter and is interested in studying how psychology, art and nutrition complement each other.