The industrial revolution that took place sometime in the 1750s to the 1900s, in the United States, Great Britain and continental Europe, changed human society in drastic ways. It moved from an agrarian to an advanced society dominated by machine manufacturing. Since that time the "Human Capital" has been considered the lesser capital.
During the time workers had to live in cramped and inadequate spaces. Working conditions were difficult and exposed them to risks and dangers like cramped work areas with poor ventilation, toxic exposures to heavy metals, chemicals and toxic dust. Although the workers nowadays aren't subjected to such tragic physical circumstances, they are still exposed to some exploitation, in a lesser scale. Slowly but steadily there has been a shift in giving the employees more importance. Business owners today realize how important workers are to the organization. Research on various variables are being conducted to understand how to improve employee's efficiency.
One such variable that is important to both the employee and the employer is employee engagement. Employee engagement describes the level of enthusiasm and dedication an employee feels toward their job. Employees who are highly engaged tend to care about their work, the performance of the company, and feel that their efforts make a difference. This concept helps one understand the nature of the relationship between the employees and the organization.
Research has found that when the goals and objectives of employees and the company in which they work are aligned and those individuals receive support and resources to achieve their goals along with the belief in what they and their organization is doing; employee engagement is likely to be high and the benefits to individuals and organizations would be very significant.
There are many ways employee engagement can be increased; communicating expectations clearly, providing feedback about their and the company's performance, rewards and promotions, making employees feel valued and respected, and feeling that their ideas are being heard and understood.
Engaged employees tend to feel that the work they do is meaningful, that they are appreciated by their supervisors and that the company has put its trust in the employee.
.
Khan's article focused on engagement and disengagement in the workplace. His idea was that employees have parts of their identity that they like to express through their work performance and tasks – where disengagement is the removal of that sense of self in their working lives, meaning their performance lacks creativity and energy.
The main issue that researchers face regarding Employee engagement is that it can be difficult to measure and there are more than a hundred working definitions of the word, given by different researchers that closely match their theory.
These theories provide a blueprint with an aim to improve the quality of life at work for an employee, from general wellbeing to career opportunities. Employee engagement models outline the strategy required to maximise the employee experience and build a positive work culture where employees can thrive.
Although it is important to note that al theories of the fundamentals of employee engagement are the same and boil down to these factors:
The capacity to engage – training, learning, growth, development, collaboration with colleagues and support from management
A reason to engage – autonomy, respect, recognition, appreciation
Freedom to engage – job satisfaction, freedom to be creative and innovate, pride
Alignment between the individual and the organisation (employee's and the company's vision and mission are aligned)
There are three prevalent models:
Abraham Maslov: Hierarchy of needs Model.
Abraham Maslow introduced a concept called the hierarchy of needs in a 1943 paper called "A Theory of Human Motivation." It is a five-tier model of human needs.
According to the theory motivation results in attempting to fulfil the five basic needs; physical, safety, social, esteem, and self-actualization.
It states that without fulfilling these needs, a person can't be fully engaged or happy in their role therefore employees have to be satisfied on all levels to be motivated to perform at the workplace.
The AON-Hewitt model
According to the AON-Hewitt model of engagement, a combination of factors are required for optimal performance and productivity. These include rational thought, emotions, intentions, and behaviours. The model revolves around six employee engagement drivers (the areas in which employers have most control) and three outcomes.
Drivers are, Basics(pay, benefits, job security etc), Work (tasks, accomplishments, empowerment), Company practices (diversity and inclusion, communication), Brand (reputation, corporate social responsibility), Leadership (accessibility,direction), Performance (career opportunities, learning and development, performance management)
The Kahn Model
To understand psychological Conditions of Personal Engagement and Disengagement at Work, Kahn looked at two sets of workers, summer camp counsellors and members of an architecture firm. The study then explored the conditions at work in which people engage or disengage.
Kahn found that there were three psychological conditions that enable engagement:
Meaningfulness: Does an employee find their work meaningful?
Safety: Does the employee feel safe to express opinions at work without the risk of negative consequences?
Availability: Does the employee feel mentally and physically able to harness their full self at this moment?
The existing ideas in business about engagement at that time was about what an employee thought about their work. Kahn argued that engagement came from feelings not thoughts.
Kahn defined disengagement, as when employees are doing just enough to remain employed but offering none of their cognitive or emotional energy to the job. According to Khan's theory, more effort is only given by employees when they feel safe to be their real selves in their job.
Different companies follow different models and theories to check employee engagement, there are various scales that help employers to measure their employee's engagement levels. We live in a time that is slowly seeing the rise in awareness and importance of mental health. Companies are now more interested in their employee's wellbeing, which is in turn beneficial for the company as research on various work and employee related variable indicate that when a company takes time to improve employee's engagement they reap those benefits in terms of task performance, organizational citizenship behaviour (OCB) and turnover intentions.
---
References:
Emma Soane, Catherine Truss, Kerstin Alfes, Amanda Shantz, Chris Rees & Mark Gatenby 2012. Development and application of a new measure of emplo yee engagement: the ISA engagement scale, Human ResourceDevelopment International, Volume 15, Issue 5, 529-547
Employee Engagement. (2020, December 16). Investopedia. https://www.investopedia.com/terms/e/employee-engagement.asp.
Turner, P. (2020). The Psychology of Work and Employee Engagement. In: Employee Engagement in Contemporary Organizations. Palgrave Macmillan, Cham. https://doi.org/10.1007/978-3-030-36387-1_5
---

About the Author: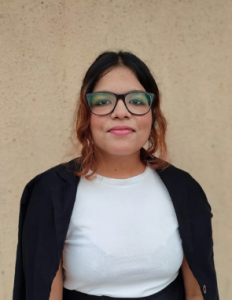 Himanshi Toprani – final year Masters in Industrial Psychology at Mithibai College, Mumbai. She is ambitious about Recruitment and Training and holds certifications in Talent Management and individual Motivation and has a passion for learning new languages and musical instruments.