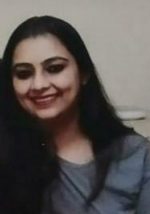 Saumya Sharan been working in the counseling field for the past six years. She has worked with a diverse population of individuals of all age groups, dealing with a range of issues such as anxiety, depression, marital issues, bullying, among others. 
With a BA - Psychology, MA - Applied Psychology, and M.Phil - Clinical Psychology, Ms. Saumya has a rich working experience of working with a diverse clinical population at Civil hospital and Citizen Hospital, Gurugram.
She has worked on addressing mental health needs with the help of psychotherapy inspired by different schools of thought along with the therapeutic tool of psychological and psycho-diagnostic assessments.
She continues to learn from the strength she finds in each of her clients. Apart from work, she enjoys reading with a steaming cup of coffee by her side.
Pick a time and confirm an appointment with her now!